Become an ICAgile Member Organization
Harness the power of transformational learning experiences as an ICAgile Member Organization.
Join our Consortium of like-motivated organizations to benefit from globally-curated thought leadership, top-notch course accreditation services, and competency-building certification journeys that ignite business agility. Become part of a global community focused on inspiring and enabling those around them.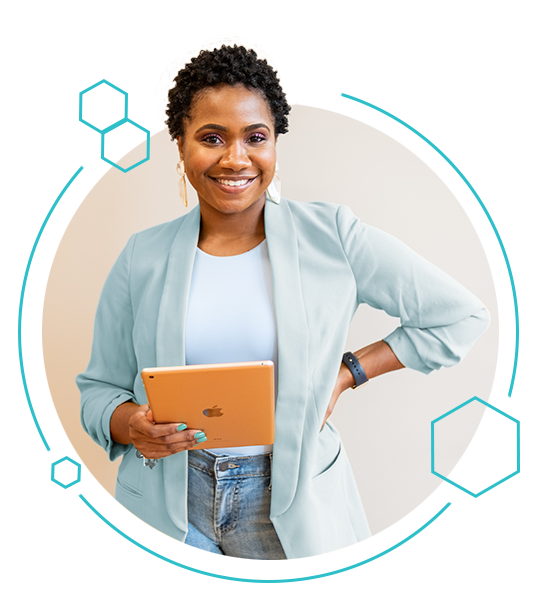 Benefits of Membership
Create courses with confidence. Spark creativity and innovation. Unlock the power of agility through people.
Access current thought leadership
Offer top-quality learning experiences
Award globally-recognized certifications
Collaborate with our global community
Begin your Membership journey
Whether you are an organization on a business agility journey, a training provider, or a professional services company, we've got you covered.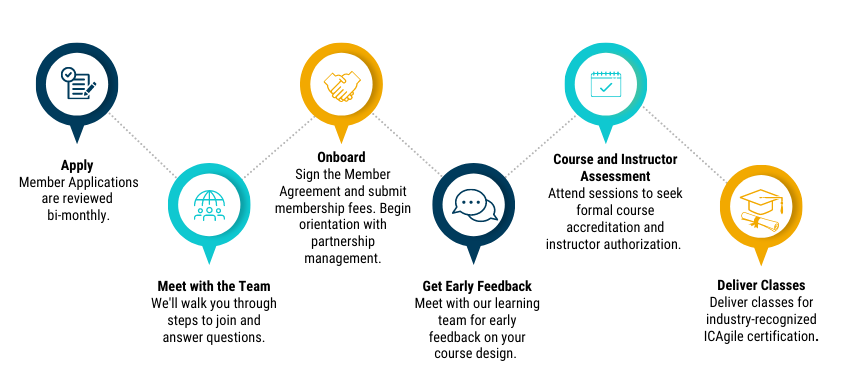 What we look for in potential Member Organizations
In considering prospective Member Organizations, ICAgile looks for mission-aligned organizations who are well-positioned to benefit from our partnership, enhance the consortium's capabilities, and increase our overall impact on the global learning community.
Mission Alignment
Alignment to ICAgile's mission of creating transformational learning experiences that ignite business agility.
Competency Alignment
Ability to design and deliver high quality learning experiences with instructors who have the necessary capabilities, domain knowledge, and real-world experience.
Partnership Alignment
Ability and desire to provide support to their learner community and continuously improve their learning experiences in service to the global agile community.
Frequently Asked Questions
Have more questions that need answers? Take a look at our list of Frequently Asked Questions below.
After you have applied to become a Member Organization, expect an ICAgile team member to reach out within ten business days with an update on your application status.
Our update may include an invitation for a video-conferencing conversation to help us get to know your organization better. During that meeting, a member of the ICAgile Team will discuss your application with you, raise any outstanding questions, and provide you with important membership information. Please allow up to 30 business days to receive a final decision on your membership application. 
Course Accreditation is how ICAgile validates that a learning experience meets our industry-leading Learning Outcomes and standards of excellence. Learn more about Course Accreditation.
To deliver an accredited course for ICAgile certification, you must be affiliated with a Member Organization and become an authorized instructor. There are a couple of ways to achieve this:
Learn more about Instructor Authorization.