Expert in Agile Coaching
About this Certification
This competency-based designation verifies competencies in key skills that are imperative to becoming an effective agile coach. ICE-AC distinguishes professionals who can facilitate, coach, mentor, and teach at a level that can unlock the potential of agile teams.
See Upcoming Programs
Featured Competencies
Uses Agile Subject Matter Expertise to Adapt Agile Practices Being Facilitated
Holds Space for an Agile team to Deepen its Learning and Reach Desired Outcomes
Develops Teams While Effectively Dealing with Complex Situations
Relays a New Concept or Technique in a Meaningful Way
Contributors and Reviewers
Marsha Acker
Lyssa Adkins
Luke Lackrone
Tim Meyers
Ahmed Sidky
Michael Spayd
Who benefits from this certification?
The ICE-AC was specifically designed for agile coaches who have a passion for servant leadership and a desire to build competencies in facilitation, professional coaching, mentoring, and teaching in service of agile teams.
Framework-Neutral

Explore beyond the limitations of a single agile framework

Several Months to Complete

Timing varies by Accredited Expert Program

Competency Level

Must hold two prerequisite knowledge-based certifications: Agile Team Facilitation (ICP-ATF) and Agile Coaching (ICP-ACC) and demonstrate the required competencies.
Earn this Certification
Join one of the Accredited Expert Programs available below to earn this certification.
Each program varies by learning provider, but all meet the required Expert Competencies for this certification. Check out each program to find the right one for you.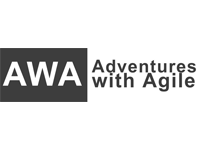 Agile Team Coach Cohort Program (ICE-AC)
"Exciting, enlightening, and brimming with self-discovery." Wish you had the support of experienced agile coaches to guide you along the way as you experiment with new techniques and approaches with your teams? Yes? Now's your chance..the AWA Expert in Agile Coaching Cohort program is here to help you thrive as an agile coach and sharpen your expertise in coaching, facilitation, mentoring, and so much more. If you are ready to take your agile coaching to the next level and become not just a better coach but a better person too, then this is the program for you.
Apply Now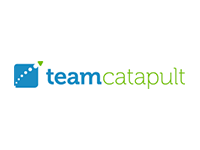 Coaching Agility from Within
Join TeamCatapult for a journey of personal growth and skill development towards coaching agile teams. In this 8-month program, you will gain clarity, growth, and proficiency and increase the demand for your services. You will join a group of like-minded peers who will walk with you on your journey to coaching competency, supporting you, and holding you accountable to your own growth.
Apply Now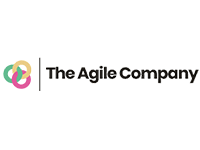 Professional Expert in Agile Coaching | ICE-AC
This ICE-AC cohort does more than build on the ACC and ATF learning objectives; Expand your skillset with new material only found at The Agile Company! Enjoy a personalized learning journey that meets you where you are and allows you to learn at your pace with Agile coaches from all over the world! Become a high-impact Agile coach for teams and leadership to better drive sustainable Agile change forward with real coaching skills and by infusing everything you do with the power of Solutions Focused techniques and the Forward Focused mindset.
Apply Now
Recommended for you
People interested in this certification also viewed these certifications