One of the most popular and commonly taught concepts in marketing is called "The Four Ps of Marketing," also referred to as the "marketing mix." This approach identifies four broad areas that marketers need to focus on to achieve their goals.
The Four Ps of Marketing
The Four Ps stand for:
Product: What tangible good or service are we selling?
Price: How much will the product cost?
Place: Where do we place the product so the customer can access it?
Promotion: How will we promote the product to reach customers?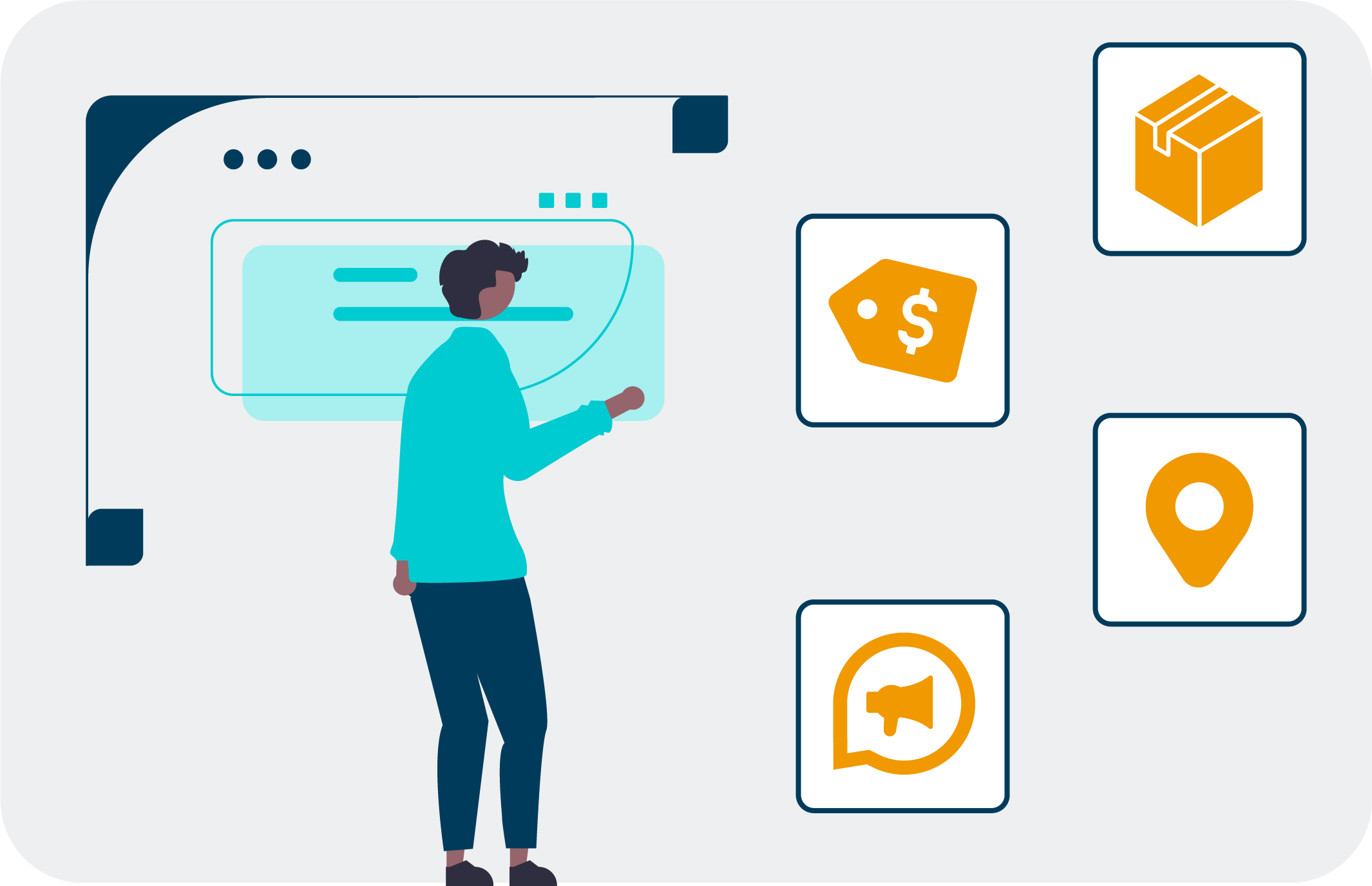 The History of The Four Ps of Marketing
Prior to the introduction of the Four Ps of Marketing, 1950s America believed that advertising was the end-all-be-all to selling products. The success of a product was seen as correlated to how you talked about and positioned the product.
When the Four Ps were introduced in the late 1960s, they shed light on a more holistic picture of marketing. The success of a product was no longer perceived as dependent only on advertising, but also on how well the product aligned with the customers' needs, how easily customers could access it, and how it was priced.
Why The Four Ps of Marketing Need to Evolve
The Four Ps surfaced as a new approach to marketing because people realized that several factors contributed to the success of a product.
Based on our recent experience with uncertain markets, we need to evolve our approach again and build upon the Four Ps of Marketing to help organizations thrive. The last few years have amplified the VUCA (volatile, uncertain, complex, and ambiguous) nature of our world, making it apparent that we need to be more agile in our approach to marketing.
The Shift from Traditional Marketing to Agile Marketing
Unlike traditional marketing, agile marketing is rooted in agile values, principles, and an agile mindset. It focuses on putting customers at the center of what we do, running frequent experiments, learning quickly from failures, and releasing value often.
Adding the Four Ps of Agile Marketing
Along with the original Four Ps of Marketing, these additional Ps capture the key elements of agile marketing that are necessary for organizations to inspect and adapt to shifting markets and customer needs.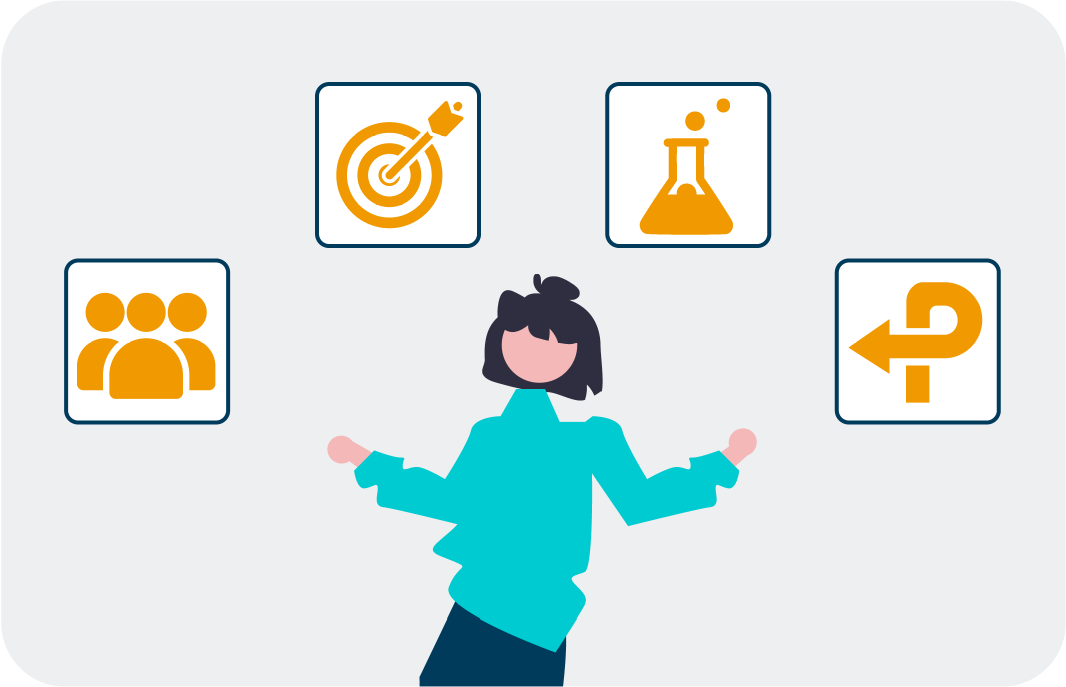 People
When our focus is primarily on the product, we let it drive our decisions and lose sight of what is important – our customers, the people. By putting customers at the center of what we do, we can stay grounded in their changing needs. It also allows us to think about products as frequent releases of value to customers, rather than a single product or service that the customer consumes.
In practice: In light of the "great resignation" landscape, ICAgile considered how to bring value to professionals by making our certifications easier to share as they seek new opportunities. We added a digital badging integration to help professionals tout their ICAgile certifications and achievements. If we focused strictly on the product of ICAgile certifications, our marketing efforts would have looked very different. Instead, we focused on how to serve the current needs of our customers.
Purpose
When we focus on a purpose, it allows us to stay in a curious stance and helps us understand the "why" behind our marketing. It also helps us shift our focus from generating outputs to delivering outcomes – what outcome are we hoping to help our customers achieve?
In practice: When ICAgile was planning its launch of Learning Programs, we could have focused on outputs: new graphics, email campaigns, FAQ sheets, etc. Instead, we focused on the purpose behind our marketing, which was to enable our Member Organizations to tell a stronger story about how our learning offerings work together to enable business agility for organizations. We engaged our Member Organizations throughout the planning process, which was how we discovered that their desired outcome was the ability to tell a more cohesive story and as a result, sell more ICAgile-accredited courses.
Pilot
Long gone are the days of designing 12-month marketing plans and approaching marketing as a one-way communication effort where we talk to customers. As marketers, we need to be deliberate about piloting short and frequent experiments that allow us to gather feedback from customers quickly. This opens up a space for discovery and allows us to provide ongoing dialogue.
In practice: When ICAgile was brainstorming how to bring more visibility to our certifications, we experimented with Google ad words that drove people to our website. Looking at our analytics, we saw that these web visitors were not signing up for a class, even when we directed them to our "Find a Class" page. Instead, they were looking for more information and were not ready to take an ICAgile-accredited course. This led to a hypothesis that people wanted to dig into more content before committing to taking a course.
Pivot
Based on the findings from these short and frequent experiments, we need to learn relentlessly and pivot as necessary.
In practice: From the aforementioned Google ad experiment, we pivoted as a marketing team. Instead of focusing on driving more ad traffic, we shifted our focus to creating more content in response to our web visitors' needs. Preliminary data confirmed our hypotheses to be true and our pivot to be the right decision.
By adopting these Four Ps of Agile Marketing, we'll be able to shift our focus to serving our customers, not just selling to customers. This will result in longer-term loyalty and stronger customer relationships that can weather volatile and uncertain times.
See what learning is necessary to shift from traditional marketing to agile marketing.