Expert in Agility in Leadership
About this Certification
ICAgile is currently running ICE-AL pilots for the purpose of enhancing the relevance and impacts of this offering for the global agile community. Some of the key competencies covered by this certification include growing your own personal agility, strengthening relationships across boundaries and differences, and applying a conscious human-centered approach to change.
See Upcoming Programs
Featured Competencies
Growing Personal Agility
Creating Thriving Culture
Leading Human-Centered Change
Expert in Agility in Leadership
Contributors and Reviewers
Michele Madore
Phillip Cave
Rebecca Colwell
Simon Powers
Pia-Maria Thorén
Jake Calabrese
Jolene Jangles
Who benefits from this certification?
The ICE-AL is designed for leaders at all levels in the organization who want to develop leadership competencies that will support transformational journeys for people and organizations. It is for professionals who recognize that leadership is a role within functioning systems rather than a specific position.
Framework-Neutral

Explore beyond the limitations of a single agile framework

Several Months to Complete

Timing varies by Accredited Expert Program

Competency Level

For the initial pilot, candidates must be active agile practitioners in a leadership role within an organization.
Earn this Certification
The ICE-AL offering is currently being piloted by the below organizations. By participating in a pilot program and successfully meeting the program requirements, you will be eligible to earn the ICE-AL credential.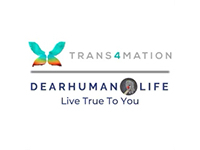 Mastering Agility in Leadership
Agility in organizations only happens when there is agility in leadership. Agility in leadership can only happen when people intentionally grow their leader within. Our Mastering Agility in Leadership cohort is a program of focused context to grow your personal leadership agility, lead human-centered change and create thriving culture. Join Phillip Cave and Michele Madore as they guide you on this journey of leadership mastery.
Apply Now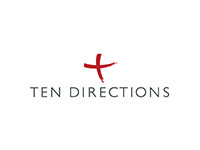 Agility in Leadership: Meeting Change from Within
The leadership contributions that are crucial to facilitate human-centric ways of working, collaborating, and making transformational change is the kind of leadership that starts inside. We've isolated the most impactful self and relational skills and woven them into an integral developmental journey called Agility in Leadership: Meeting Change from Within™. Leaders enter with curiosity, vulnerability, and willingness to grow and leave with a way of being that generates leadership in others - the heart of responsive and generative cultures.
Apply Now