Operating with Agility
About this track
Activate leaders and practitioners in organizational roles. The Operating with Agility Track offers professionals a path to develop agility within their roles. Each focus area equips practitioners with the skills they need to eliminate barriers and support the business agility journey.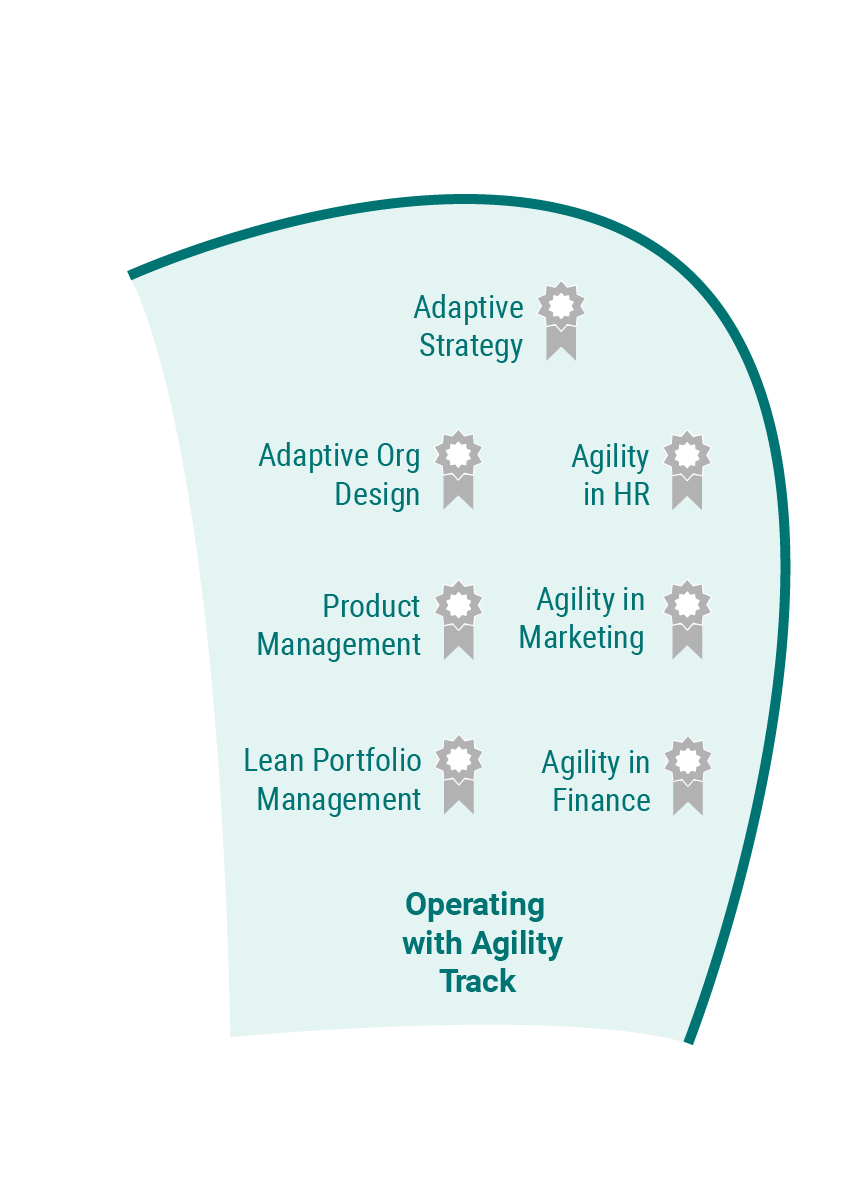 Start with an agile mindset
View Certification
Business Agility Foundations
Jumpstart the business agility journey with an agile mindset. Learn the paradigm shifts necessary to enable organizational agility in today's innovative business climate. This starting point is for professionals outside of the software delivery space (e.g., HR, Finance, Marketing).
Download Learning Outcomes
Track Details
The knowledge-based certifications of this Track represent the organizational level, rather than an individual's journey. To become agile, an organization as a whole needs people that span all of these disciplines. An individual may start within this Track and continue their journey toward competency in another predefined Track, such as Leading with Agility, Coaching for Agility, etc.